If you've been waiting for an extensively modified, but tasteful 510, you have 8 days left to make your bid on what has to be one of the better one's in the country. The list of mods on this car is impressive and thorough.
Personally, I wouldn't think eBay would be the right place to sell a car like this, but the car is likely known nationally. The 510 market isn't as hot as that enjoyed by the BMW 2002, but still an icon. I'm guessing this will end up between $10k-$13k. But it's a stab in the dark, I'll update when the auction ends.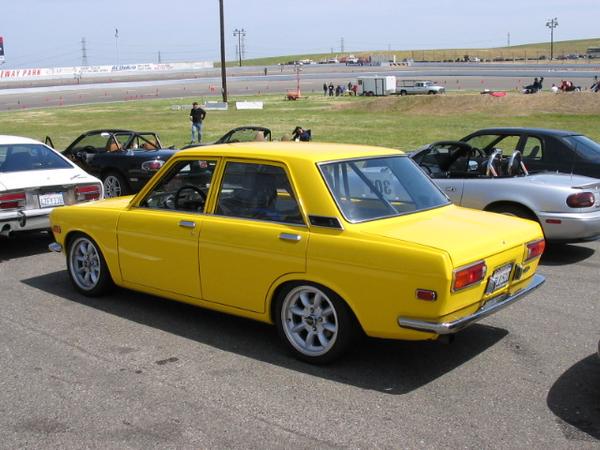 eBay auction for 1971 Datsun 510 "YELO510"
UPDATE: Auction ended at ~10k, reserve not met.
dc
Update: This listing is very out of date. Why not check out one of these Datsun 510's on eBay right now:
[AffomaticEbay]Datsun 510[/AffomaticEbay]