Matt emailed me tonight to give me the heads up that his Merc 190 2.3-16 was for sale. Naturally I had spotted it on eBay earlier today and had it bookmarked to blog tonight. It seemed like deja vu, and it turns out it was as this car was listed earlier this year on dancrouchblog.com, and he was the high bidder.
To be honest, I've clicked back on my own post a number of times thinking to myself, "that was a damn good deal on really good looking car. Why didn't I buy that?!" Maybe you've been thinking that too, and now you have your chance too.
I've got his car posted over at one of my new blogs, GermanCarsForSaleBlog.com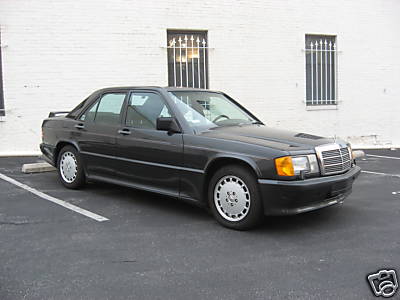 Good luck with the sale Matt!
dc